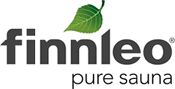 The latest in Smart Sauna Technology
SaunaLogic2® Control
Operate Your Sauna From Anywhere! The SL2 Control is North America's first sauna control with true worldwide mobile functionality. Operate your sauna from anywhere you have cell service. The SL2 control is feature-rich giving sauna users flexibility to control their sauna easily, from anywhere. Your sauna will be ready when you are.
Elite Control
Finnleo's Elite control features European modern design for surface or recess mount applications. The industry's most flexible control can be operated on a full 365 day per year calendar, multiple user settings, languages and more. The addition of operating this control from the comfort of your smart device (phone, tablet, or even PC) makes it the most desirable control system for today's discovering homeowner.
Pure 2.0 Control
Finnleo's Pure 2.0 Control takes the popular and simplistic Trend control and gives it a modern update. The same simple control features such as 10-hour preset, simple time and temperature control as well as light operation, has been updated with a new, modern, black face glass touch screen and provides a large, easy to read, digital readout of temperature.
On/Off Button
A simple one-touch override of the main sauna control panel. This optional illuminated external switch allows the sauna bather to turn the sauna On/Off (with a Pure 2.0 or Elite control system). When turned "On" the sauna will operate at the pre-set time and temperature on the main control. Commercial saunas can operate as 60 min. or 24 hr. run cycle. Heavy duty vandal resistant brushed stainless steel control; blue LED illuminates when turned on.
Mounts in a standard single-gang electrical rough-in box.
Proven Performance and Reliability
Digi VII Control
Perfect for Health Clubs with predetermined start and stop times each day
7-day, 24 hour programmability
SaunaSmart function
Adjustable time and temperature
Ventilation fan and light button
Integral audible high temperature alarm for additional safety

For use with Pro heater
FSC-60 Control
Sleek, flush mounted design with satin stainless steel face plate
60 minute timer
Adjustable thermostat control
Light switch
Heat indicator light
Flush mount control
For use with Laava and Pro heaters
Floor heaters require separate contactor box
FSC-9 Control
Sleek, flush mounted design with satin stainless steel face plate
60 minute timer with 9-hour time delay for start up
Adjustable thermostat control
Light switch
Heat indicator light
Flush mount control
For use with Laava and Pro heaters
Floor heaters require separate contactor box
FSC-Club Control
Sleek, flush mounted design with satin stainless steel face plate
On/Off Switch for Club/Commercial-use only with attendant on duty (no timer)
Adjustable thermostat control
Light switch
Heat indicator light
Flush mount control
For use with Laava and Pro heaters
Floor heaters require separate contactor box